Can you trust a robot with your life? Apparently you can! Robots such as the da Vinci surgical robot can help medical professionals in the operating room and the scope of this extends beyond surgical applications. With the global medical robotics market expected to reach $20 billion by 2023, robots in healthcare solutions are set to perform many different tasks. They are already helping doctors treat patients in rural areas with telepresence, providing medical supplies, sterilising hospital rooms, helping patients with rehabilitation or with prosthetics, and automating labs and packaging medical devices. Besides, there's the micro-bot that can deliver therapy to a specific part of the body, such as radiation to a tumour or cure bacterial infections.
Now home care robots from German company medisana support health control at home and reminds elderly patients to check their vital signs on a daily basis. The integrated VitaDock+ app is compatible with medisana Connect devices. The app collects and bundles measured values such as blood pressure, blood sugar, weight, pulse rate or oxygen saturation. The Home Care Robot reminds users when measurements are due and, if desired, sends them to the family physician or relatives. It can also alert family members if their elderly relative has had a fall.
Computers and machine vision.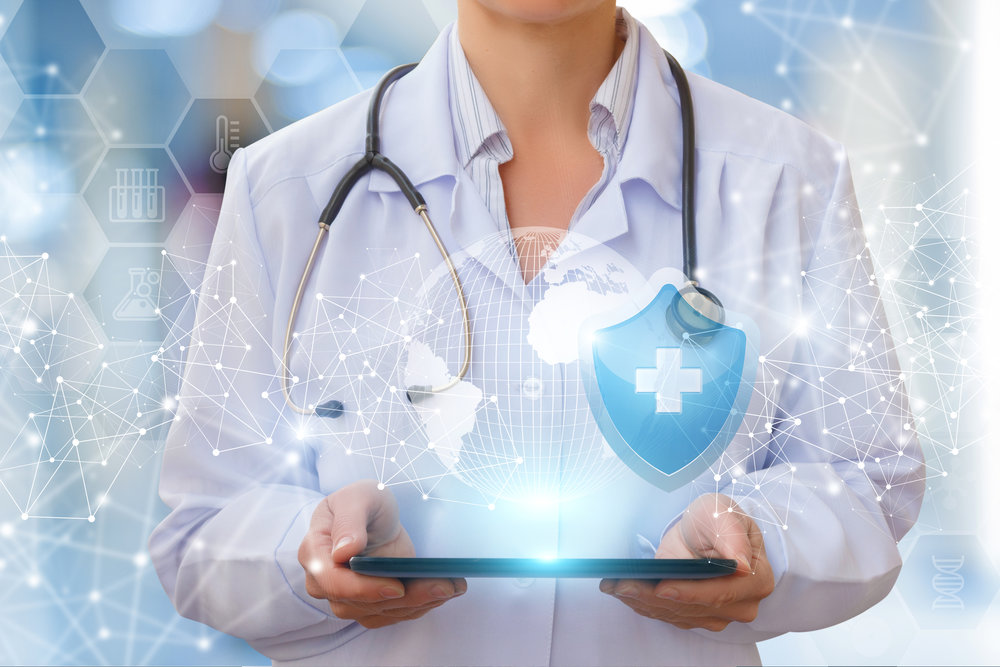 We all know that computers are being used extensively in the medical field. They provide accurate information and being increasingly used to interpret CT scans to detect neurological and cardiovascular illnesses and detect tumours in X-ray images. The technology called machine vision that enables a computing device to inspect, evaluate and identify still or moving images, is showing great progress in diagnostics. It helps in viewing scans and medical images, surgery, and more.
It is also helping doctors accurately understand blood loss during childbirth so that mothers get proper care to avoid deaths from blockchain in healthcare today.